673 Coffee Table by J&M Furniture
Wow !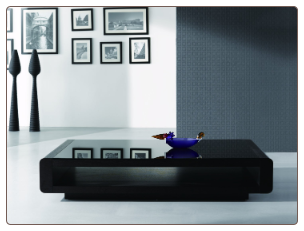 Click to enlarge image(s)
Citischemes.com carries a wide variety of contemporary furniture from J & M. We carry J&M Platform beds, J & M dining chairs, J&M office chairs and J&M sofas & sectionals, as well as a wide selection of other living room furniture. J&M imports affordable, quality merchandise to the United States so you can have the newest European and modern furniture styles for less.
J & M and Citischemes.com are both committed to giving you the best possible value for your money. Although there are more expensive contemporary furniture brands available than J&M, few give you as much value for your money as J & M does. Citischemes.com will try and beat any advertised price on J&M furniture, please just ask, and we'll see what we can do.
Citischemes.com carries J&M TV stands, J&M Coffee Tables, J&M Bedroom Sets, and J&M Dining Sets. We also have living room sets consisting of chairs and loveseats from J&M, as well as J&M Futons. J&M makes a wonderful line of modern European style sofa beds, many available in your choice of single or split fold down backs. We also have the tremendous J & M Soho sofa, which features fold down headrests and is available in your choice of white or black leathers. J&M also offers a convenient storage bed called the Zoe, which is available in your choice of black, beige, white or chocolate in king, queen and full sizes. A storage bed makes a small bedroom ever so much more spacious by freeing up other storage space.
Details
Solid Oak Veneer
Coffee Color Glass Top
Dimensions:
47.25 W x 27.5 D x 12.5 H