Black Bonded Leather 3 PC Armless Sofa Set (Sofa, Loveseat and Chair)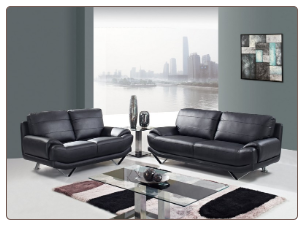 Click to enlarge image(s)
Featuring a look that combines luxury and sophistication, Black Bonded Leather 3 PC Armless Sofa Set (Sofa, Loveseat and Chair) by Global Furniture is perfect for any living space. Modern designed pieces bring a stunning look to instantly enhance any space with rich black color, crisp clean lines and tiny legs. This set offers the perfect combination of sophisticated modern styling and traditional comfort. Emphasize the room interior and create a modern space to relax!
Set includes Sofa, Loveseat / Optional: Chair.
Features:
3 PC Sofa Set
U3730-BL Collection
Contemporary style
Armless design
Black color
Material: Bonded leather
Dimensions:
Sofa: L79" x D36" x H36"
Loveseat: L63" x D36" x H36"
Chair: L44" x D36" x H36"