MAP960 Avalon Mattress Set by Ashley Sleep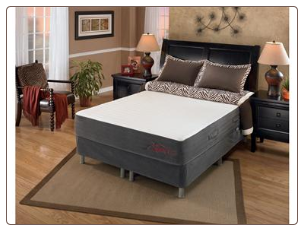 Click to enlarge image(s)
What makes Ashley Sleep different?


BioFoam

™ : EcoFusion is a process by which the total aount of oil-based material is substituted with Castol Seed Oil to reduce the amount of petrol-based chemicals-- reduces the carbon footprint.


Evergreen

™: made from real Green Tea extract, this ingredient neutralizes odors and provides a clean air environment.


ActivCharcoal

™: Made from purified charcoal, these tiny particles absorb moisture thereby minimizing odor-causing agents.


Tencel

™: A natural fiber blend that comes from a sustainable resource (wood pulp fibers). from a performance perspective, the fibers are soft to the touch (silky hand) and have a natural wicking ability. The result is a very comfortable surface for sleep. Ashley-Sleep mattresses with premium Tencel fibers are a blend of 40% Tencel and 60% polyester. The Tencel fibers form the top layer which provides the comfortable sleep surface, while the polyester layer below provides strength and durability.
Features:
Top of Mattress

* 40% TENCEL SURFACE / 60% POLY BLEND TICKING
* Poly Jacguard cover w/ micro chenile side-border

Mattress Support

* 2.0" Syn-tex latex
* 3.0" Latex Foam Ventilated
* 5.0" High Density Poly Foam